Bring back the Shamrock!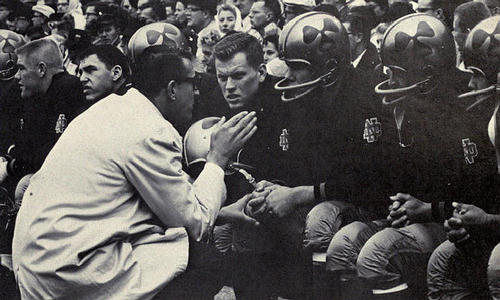 Background lore, care of
The Helmet Hut...
The well known golden helmets of Notre Dame, newly painted before each game with paint that reportedly contains flecks of real gold, has been a symbol of football excellence since the days of Knute Rockne. These were changed in 1959 with the addition of a green shamrock decal on each side of the gleaming gold shell...